About
Inspired by the original Delta Blues masters, Lady Valiant is a Blues/Rock band formed in Georgia, United States in 2015 and currently based in Far North Queensland, Australia. 
Relocating to Port Douglas Queensland in 2016, founding members, Glenna Lynes a South Carolina native and Marty Brown from country Victoria, create a 'less is more' soundscape that lacks for nothing with its minimalistic approach. Fusing genres, they have given the Blues the Lady Valiant treatment and added some serious weight into their original music. Using the reliable blend of dirty slide guitar, Joplin inspired soulful vocals, heavy low end and a solid drum groove they bring an authentic fresh sound to the stage with raw power and originality.
Great stories, catchy tunes and rocking riffs that keep the dance floor bouncing.
A hard working band performing around 150 shows a year, Lady Valiant cut their teeth on the Australian pub scene for years before making the move into the Festival circuit playing at Mitchell Creek Rock and Blues, Bendigo Blues & Roots, Wallaby Creek and many more as well as supporting acts such as Jon Stevens and Ash Grunwald and touring the United States and East Coast of Australia.
Christmas 2018' saw the release of Lady Valiants debut album 'Backroads' which made it to number thirteen on the Australian Blues & Roots Airplay Charts.  An album inspired by and heavily based on the bands US tour and travels through the Deep South, Memphis and Mississippi Delta region.  A new album is also currently in the making!  From stories of the legendary Robert Johnson's crossroads, to the Gospel Churches of West Memphis, Lady Valiant have found inspiration everywhere. With their music reflecting this, they
uniquely blend elements of Soul, Blues and Folk to create a fun, funky and dirty sound.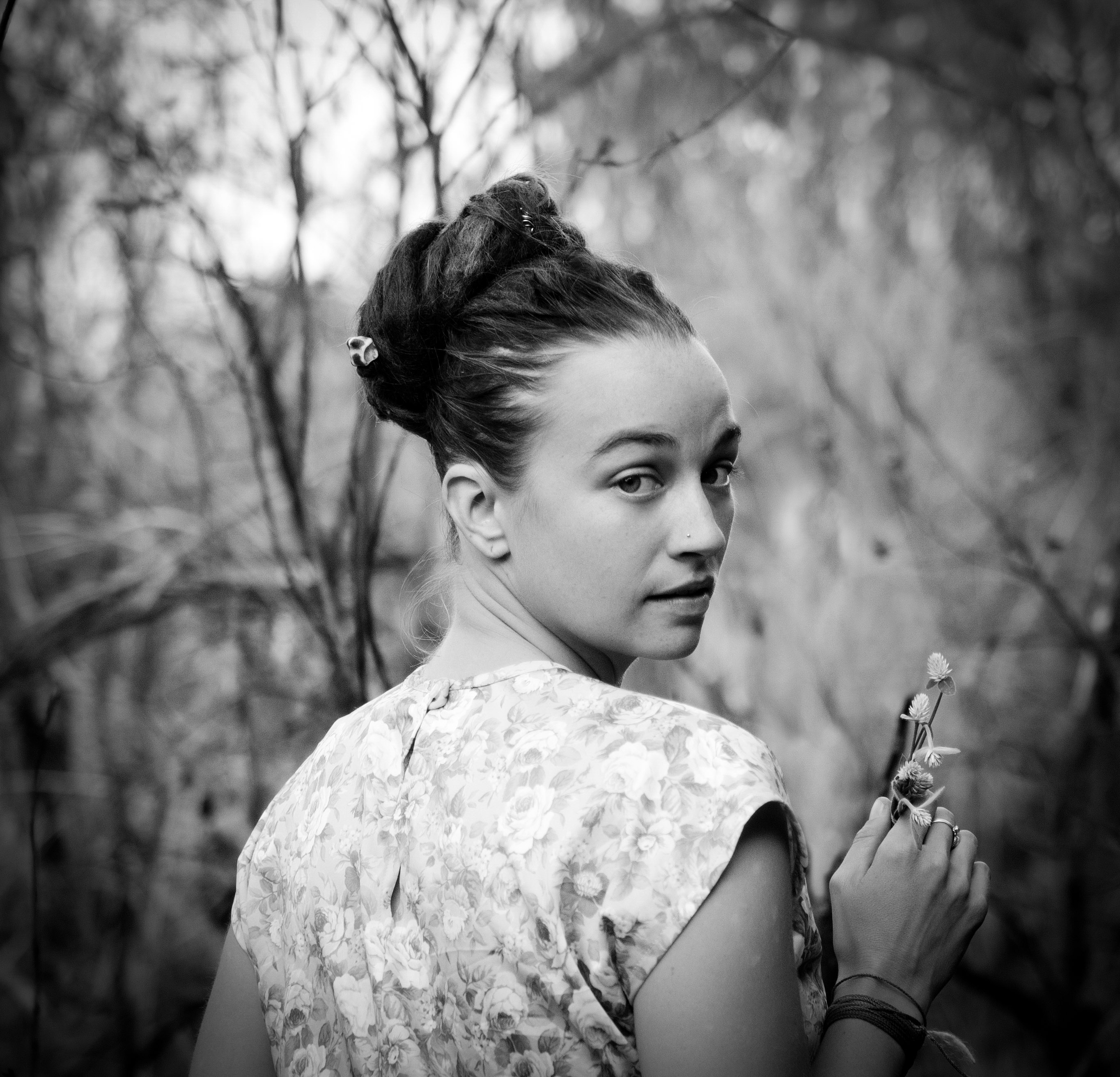 GLENNA LYNES (VOCALS)

 Being born in the Deep South of The United States and having a skilled blues harmonica playing father will always have an effect on a young child. Glenna was no exception, growing up in South Carolina and Georgia she had blues music in her blood and was surrounded by regular extended music sessions regularly. It's the Southern way.  Raised on a healthy diet of 50's 60's and 70's rock and blues classic hits, Glenna grew up a natural performer. After stints on piano, fiddle and oboe it became obvious to everyone including herself that she had carried her number one instrument with her the whole time, her voice. Smashing today's auto-tuned, pop/R&B stereotypical sounds with her vocal sledge hammer, Glenna's voice is rooted deeply in soul, guts and pure conviction. When the singing starts, the Lady Valiant front womans voice commands attention. Just as her idols before her, such as Aretha Franklin, Mavis Staples, Janis Joplin and Big Mama Thornton, Glenna's performances are not easily forgotten .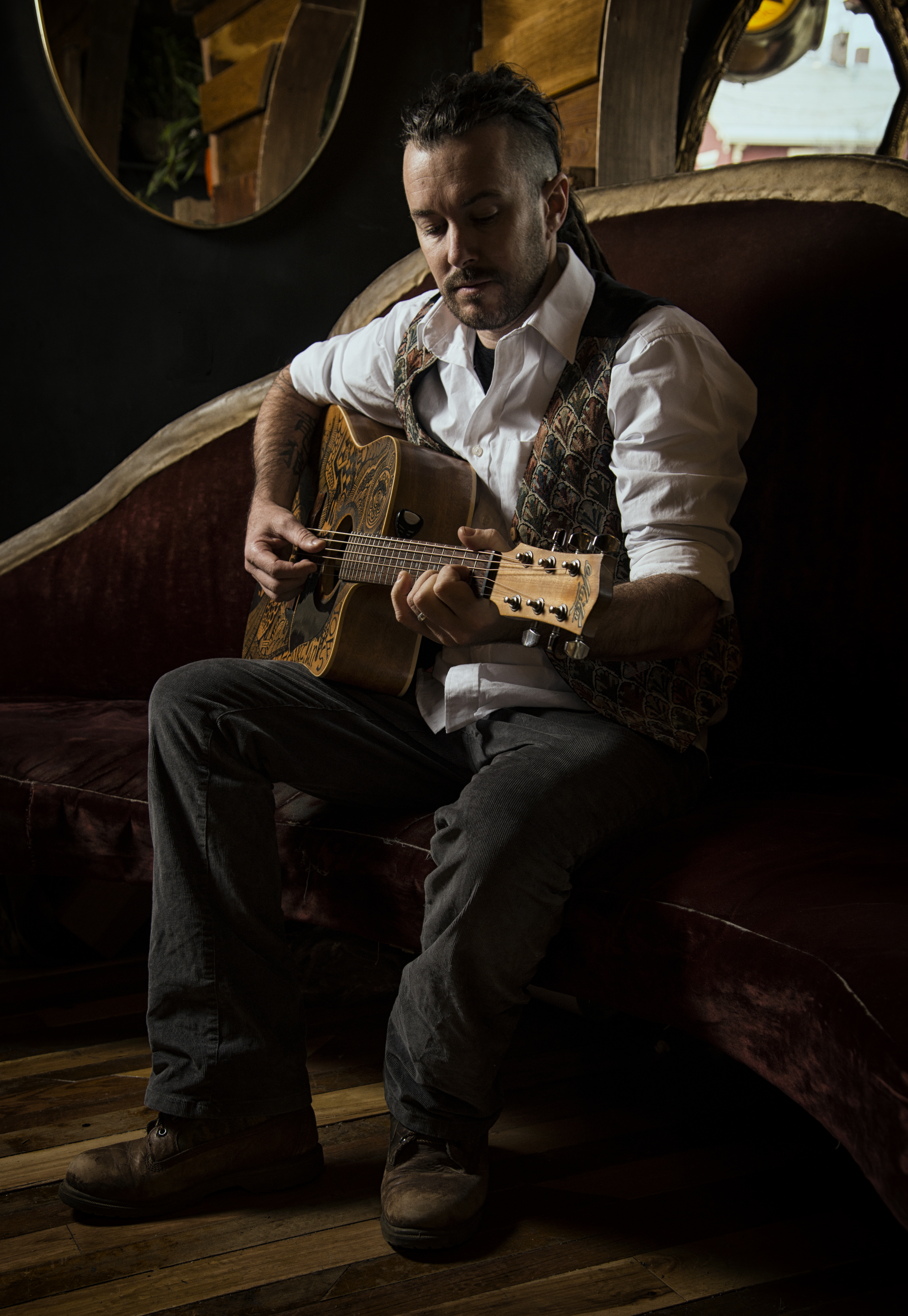 MARTY BROWN (GUITAR)

 Marty was given his first guitar by his grandmother at the age of 12. A "beaten down old classical nylon string beast with a string action you could push a slice of bread through". Nevertheless, this one gift was enough to change the world as he knew it. From that moment on, practice sessions with a locked bedroom door was a daily occurrence through his teenage years. An avid hard rock fan, Marty quickly moved to electric guitar and unleashed through the power of amplifiers but as the years progressed found himself being drawn back to acoustic guitars, in particular fingerstyle playing and experimenting heavily with alternate and open tunings. Growing up in the tiny regional Victorian town of Yackandandah, in a household which almost always had either a cassette, record or CD playing, Marty found his influences were plentiful. It wasn't until later moving to Far North Queensland that he would co-found another folk band with friends and make music his profession. After spending time living in the Deep Southern region of the USA Marty rediscovered the blues and has since made dirty slide guitar a part of the Lady Valiant soundscape.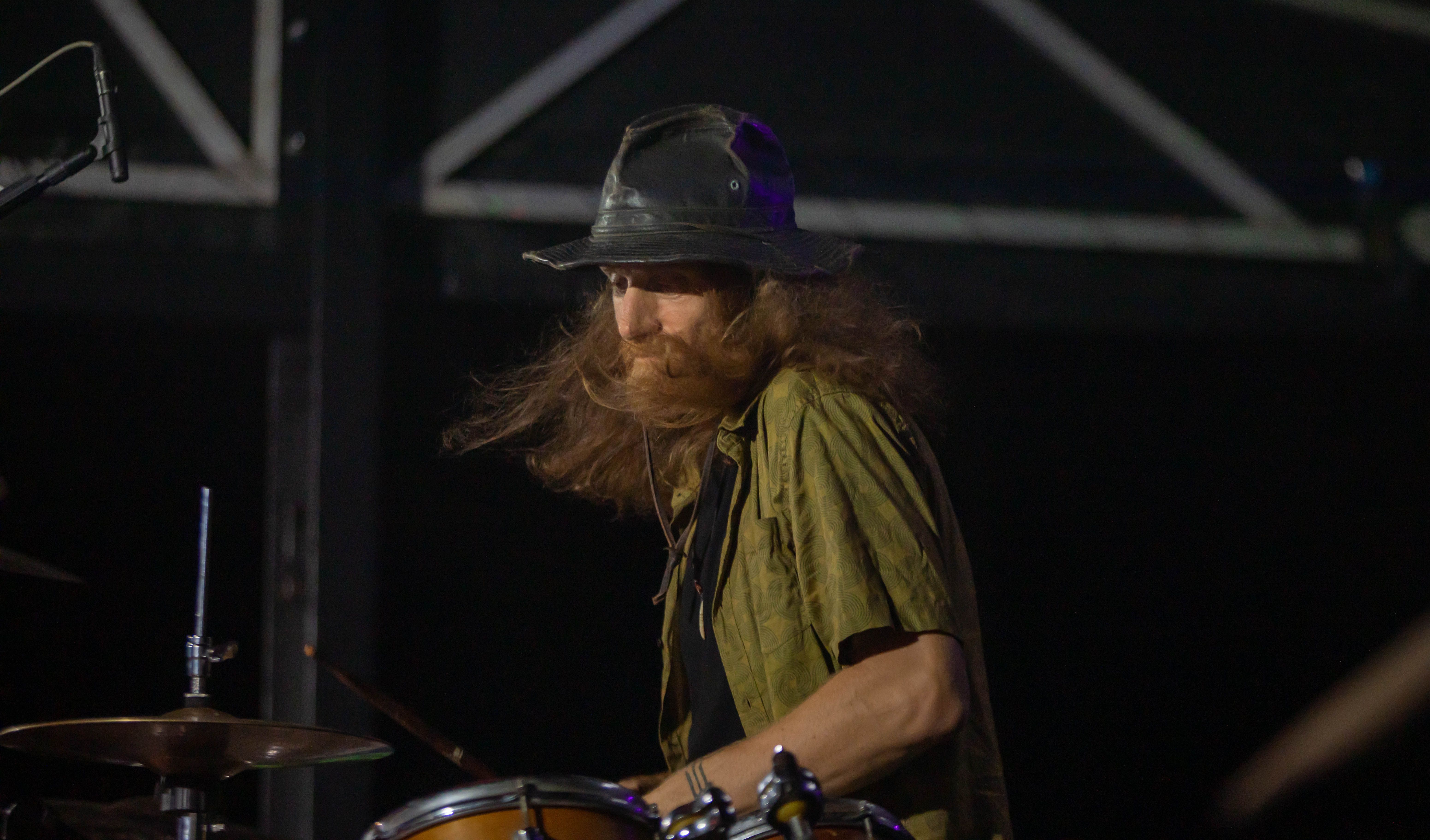 JAMES 'FRY' ALLEN (DRUMS)
Raised in a very wet & cold Cumbria, North West England. Fry has been playing the 'pots n pans' since he bought his first Premier Rock kit in 1990. Starting a high school band with best mates playing covers, writing originals, & playing every gig you can think of! In the early 2000's Fry's band 'Broke' toured much of England playing funk based blues originals. After a full on 'rock n roll' emotional & mental break down Fry emigrated to Queensland Australia, bought a stunning 1950's Slingerland kit thats rich in both sound & history. Fry was straight back on the wagon doing what he loved.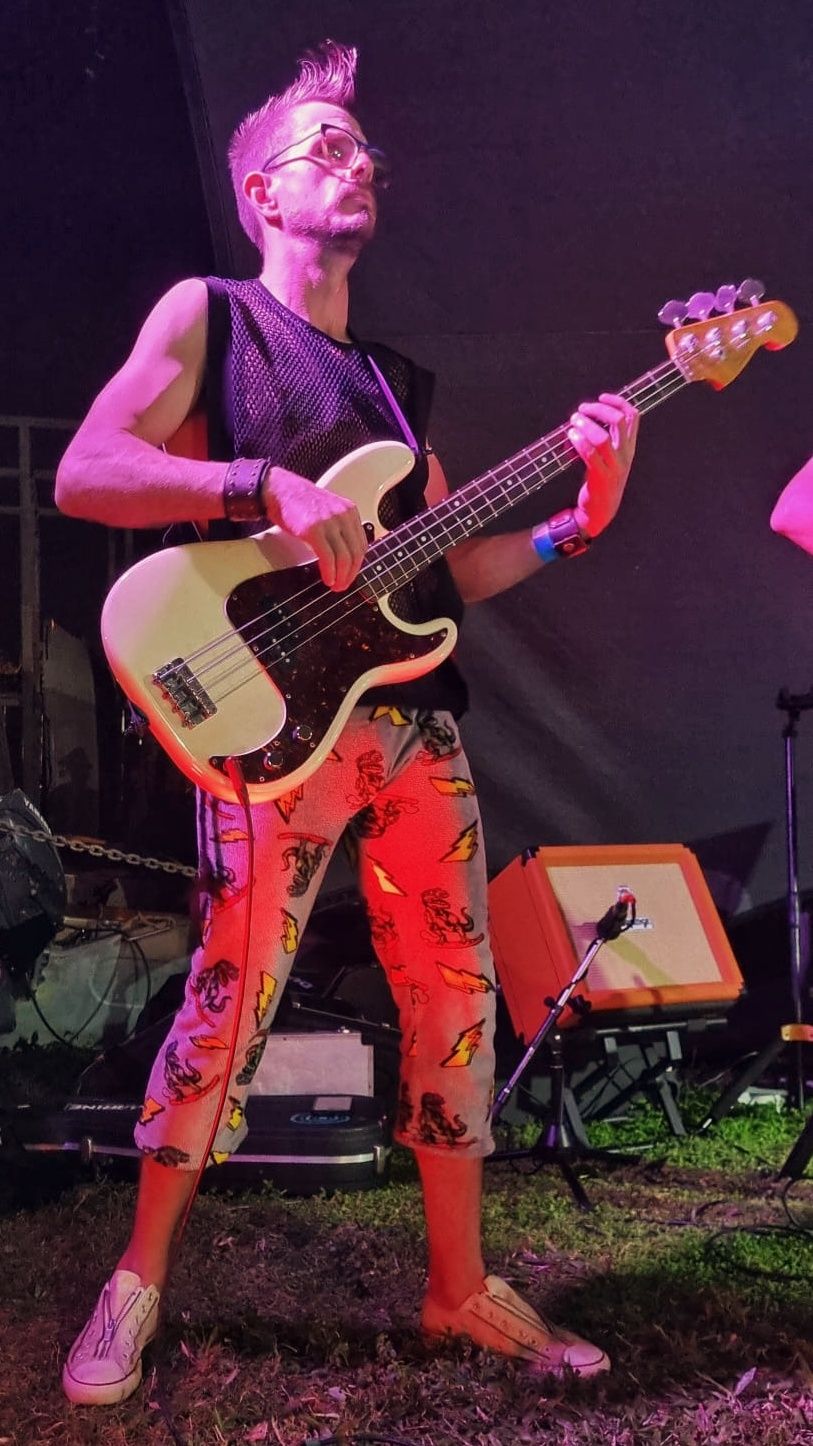 MATT GERDES (BASS)
Being dragged to band practices and gigs as a kid Matt was introduced to music by his dad, Jim. Having discovered his brother's drum kit in the spare room he discovered he liked to hit things with sticks. At age 10 he decided to take up the saxophone after Jim expressly forbid him from learning the guitar. Somewhere in the middle of his high school experience, Matt decided that guitar would be a way better way to get the girls. Decades later he realised where he was going wrong and took up the bass instead. Matt has now come to realise that fast cars get the girls, not music. Unfortunately the development of his addiction to purchasing musical instruments means he will never be able to afford a fast car. Luckily the heat of the bass amp is enough to keep him warm at night.